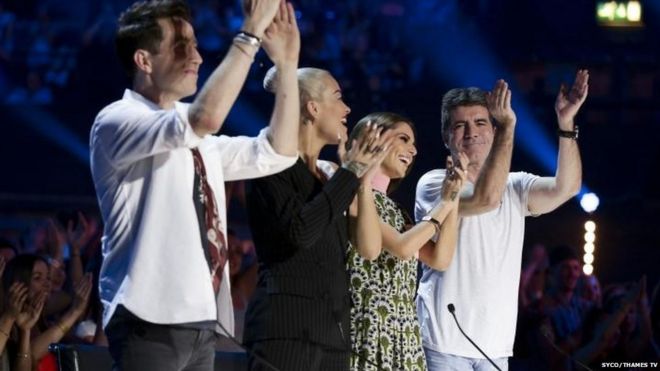 The number of viewers watching the opening episode of this year's X Factor series has fallen by well over one million, in comparison to last year.
Overnight viewing figures revealed an average of 7.6 million tuned in to watch the 12th series launch, with new judges Rita Ora and Nick Grimshaw.
The show dominated Saturday night TV, with nearly 40% of viewers tuning in.
An average of 8.9 million people watched the opening episode on the same weekend last year.
Last year, the talent show faced competition from BBC One's Doctor Who, with the newly arrived Peter Capaldi.
This year, it was scheduled opposite the National Lottery: Five Star Family Reunion and Casualty, which achieved audience figures of 2.7 million and 4.1 million respectively.
Source:http://www.bbc.com